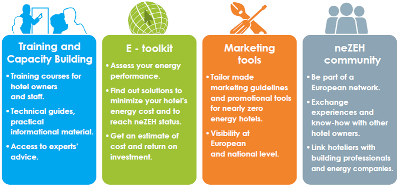 Want to be a pioneer in the EU hotel industry? Join the neZEH network!

You will gain access to all neZEH materials, to the latest information
on technology solutions, financing and legislation and also you will be able to exchange with experts.


Register now, it only takes a moment and it is completely free!